Acupuncture is an ancient Chinese medicine that has been used for thousands of years and is becoming widely used today. It is the use of ultra fine needles inserted into specific acupuncture points that help with all sorts of ailments.
Some things you may not know about acupuncture:
Acupuncture is the use of ultra fine needles (not the big scary needles that the doctors use, which is what people expect); inserted into the acupuncture point to invigorate the energy and blood flow.
When treating a client there are a number of things we use to assess the clients health, these include the tongues colour, shape and appearance.
Acupuncturists have to withhold certain qualifications to be able to practice in Australia. A fully trained acupuncturist has to hold a Bachelor of Health Science (Acupuncture), which is a 4 year degree to be registered and legalized to practice. So there is peace of mind now for clients that Acupuncturists have to be fully qualified to be able to practice.
Often clients describe acupuncture as very relaxing and clients often doze off during their treatments.
Acupuncturists ask their clients a range of questions to be able to understand how their body works and to come to a diagnosis. These questions can range from energy levels and sleep to bowel movements and menstrual cycles. Afterwards the practitioner has a deeper understanding of the client's background and history and therefore is able to offer a treatment tailored to you.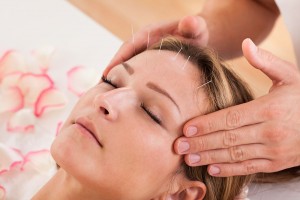 The first consultations will consist of in-depth questioning to obtain a case history of the client. As well as a medical history the practitioner will ask questions about diet, lifestyle, sleep habits, feelings of hot/cold etc.. Some of these questions may seem irrelevant or unrelated, however they are essential for making a correct diagnosis. Once a diagnosis is obtained a treatment strategy will follow and be explained to the patient. If the patient has any questions about the treatment, this is the best time to ask.
The treatment could consist of multiple modalities and techniques, depending on the patient. For example the treatment could consist of acupuncture, cupping and massage, which would give a better result than just acupuncture alone. The use of these other techniques is all included in the consultation fee and has no additional costs.