We are excitedly in the running for a small business award through Andrew Powell.
Small busines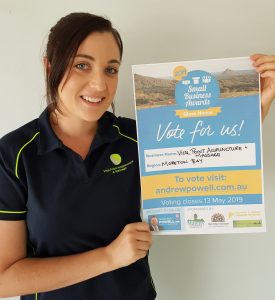 s is a tough gig to be in and little things like these awards mean a lot!
We have been operating for nearly 9 years already (can't believe how quick it has gone), with 2 previous business awards. We take great pride in being able to help people and I think this reflects with being nominated for awards such as this.
If you would like to vote for us please follow the link and scroll down to the Moreton Bay region, select Vital Point Acupuncture and Massage and enter your details.
We appreciate all your help!
Voting Closes 13th May 2019
http://www.andrewpowell.com.au/2019-glass-house-small-business-awards-voting/