Looking for a sweet treat but a little more on the healthy side?
This is perfect! and tastes amazing!
We have added the Nutra organics Choc Whiz product to this recipe which is completely optional, but is definitely worth adding to your pantry. This is also the perfect addition for kids, with its calcium, iron, magnesium, omega 3 DHA, prebiotics and probiotics which helps: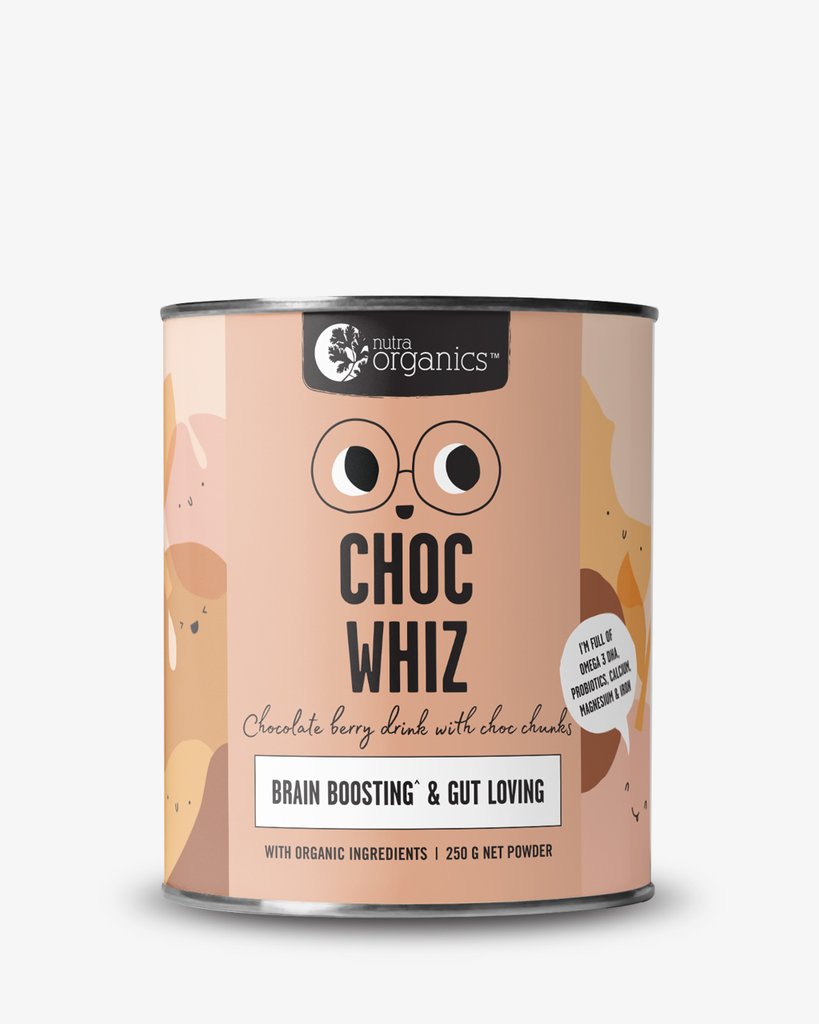 cognitive function
gut wellbeing
teeth and bones
energy
growth and development
Perfect for children aged 12 months and above
And best of all it tastes amazing!
Avocado Mousse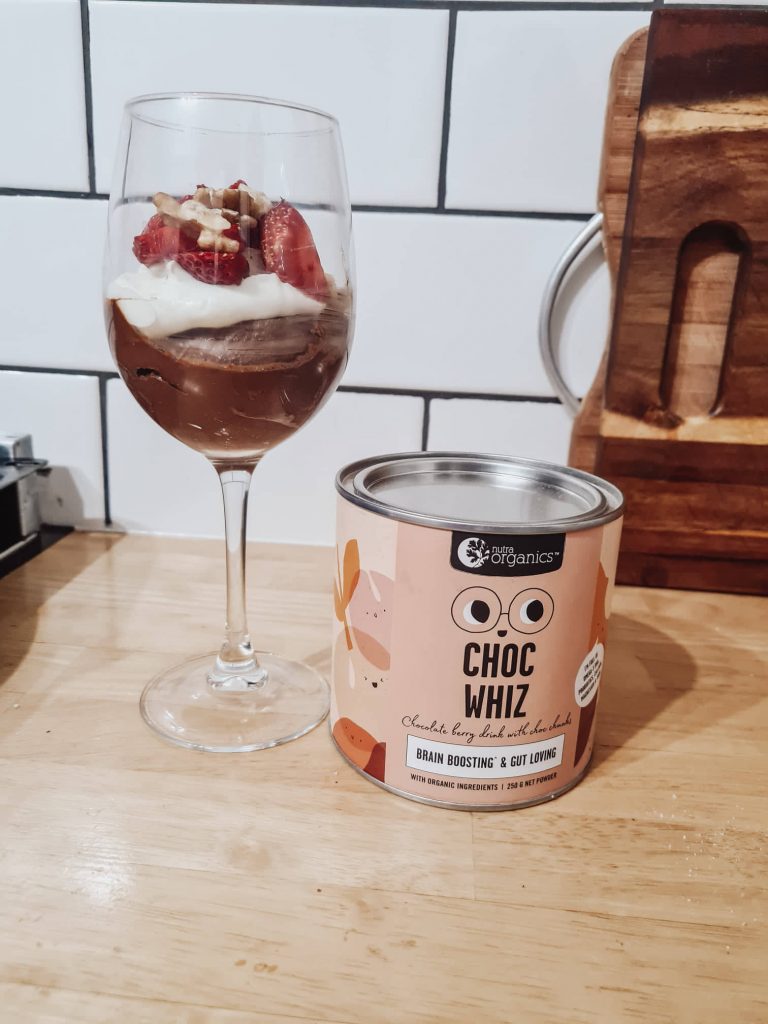 Ingredients:
300g Avocado flesh
40g Cacao powder
70g maple syrup
40g Coconut cream (leave in fridge and use the solid part)
1 teaspoon Vanilla essence
Pinch salt
3 teaspoons Nutraorganics Choc Whizz (optional)
Method:
Combine all ingredients in a food processor/thermomix (30sec/Speed4)
Put in desired glass and refrigerate for at least 1 hour
Top with desired toppings (greek yoghurt/fruit/muesli)
Enjoy!